816-239-2745
Visit the Facebook Page at:
https://www.facebook.com/parkvillelife
Life Massage
https://www.facebook.com/parkvillelifemassage
Book a Massage Session Now
https://www.massagebook.com/biz/parkvillelifemassage
Sharla Erlandson
As creator of the Parkville Life Center, I have a relentless passion to assist our growing community in experiencing an elevated more vibrant health which will naturally result in higher capacity, more energy, less pain, and less stress. We ALL are in pursuit of this. At the PLC we network together as integrative health professionals to support your goals on your unique journey.
I am also owner and lead therapist at Life Massage. To give history, I am a proud graduate of Wellspring School of Allied Health in Kansas City, where I pursued additional training in Fire Cupping and Chinese Medical Massage.
In addition to this extensive training, I have achieved the highest national training in Ashiatsu Oriental Bar Therapy (AOBT) through DeepFeet. I am grateful to not only introduce Ashiatsu to our community in therapy sessions but also offer Continuing Education (CEU) classes for Licence Massage Therapists at the PLC through DeepFeet, which is not only an ABMP approved company, but the company who brought AOBT to the U.S.
I am gratefully overwhelmed at the measure of positive response I have received from all who have been willing to experience this unique yet highly therapeutic technique.
For those that are unsure to try this new massage modality, I usually suggest the "Green Eggs & Ham" approach. Just try it! You may find it is the very technique that brings more pain free, stress free living to your everyday life.
Thank you.
AnnMarie Mikulich
AnnMarie is a Conscious Transformation Apprentice, certified in Body Somatic Massage, energy practitioner, and served 14 years as a nurse in the USAR. She continues her focus of working with entire families as well as the individual.
816-255-9900

Noah Bell
Noble Massage
816-456-2213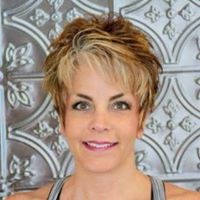 Lisa Rockenback
Energy Rocks KC
913-271-3241

Life Massage is accepting inquires for professional licensed massage therapists seeking employment in Parkville. Contact Sharla at 816-944-3733
The Parkville Life Center is accepting inquiries from wellness professionals, therapists, LMT's, acupuncturists and chiropractors who seek to grow their own businesses and join our network at the PLC. Contact Sharla at 816-944-3733